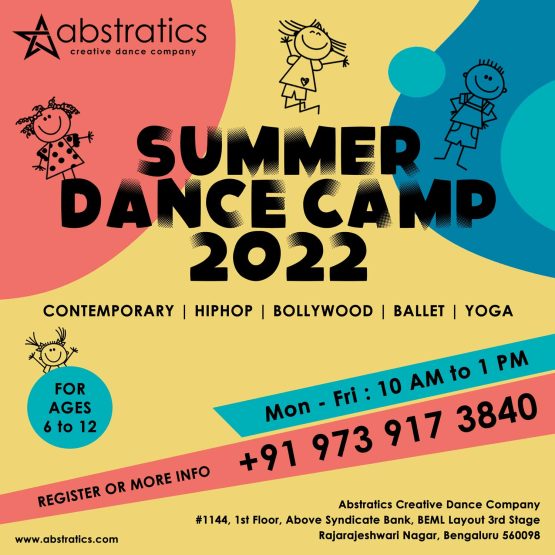 Abstratics presents SUMMER DANCE CAMP 2022, a 3 week camp designed for ages 6 to 12 years.
We offer a variety of opportunities for children to train over the summer. Our aim is to introduce different movement vocabulary & activities which will challenge your body and mind, ignite your creativity and further your technique and skills while you have fun at the same time.
Classes shall be conducted at Abstratics Creative Dance Company so you can experience a professional setup.
Take your training to the next level and sign up today!
The dance camp comprises training for
CONTEMPORARY, HIPHOP, BALLET, BOLLYWOOD & YOGA.
Date: 11th to 29th April 2022
Timings: Monday to Friday from 10am to 1pm